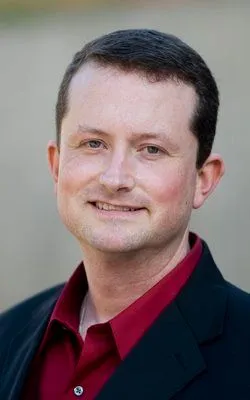 Haygood Chiropractic & Acupuncture Offers A Unique Pain Relief Pairing To Burleson, TX

Pairing conventional chiropractic treatment with traditional Chinese acupuncture has resulted in much pain relief and revitalization for Burleson, TX pain sufferers, but not before it has raised a few questions; one being: How do they work together?  Dr. Don Haygood, DC and FASA of Haygood Chiropractic & Acupuncture, has used these complex wellness practices as complimentary treatments for patients suffering from a range of conditions.  As patients become more curious about alternative treatments, many of them want to know about the unique combination of chiropractic and acupuncture.  Dr. Haygood wants Northeast Texas residents to become familiar with the specialized relationship between conventional chiropractic and acupuncture, and how it can provide them with effective pain-relieving results.

Chiropractic and acupuncture compliment one another because of how they work individually.  Conventional chiropractic care involves the manipulation of the spine, which is completed through vertebrae based adjustments and correction of subluxation.  This form or treatment utilizes the biological network of the skeletal system to prompt the body's natural healing processes.

Traditional acupuncture is based in the flow of biological energies.  It works by targeting distinctive meridian points, also called acupoints, which cover the human body.  Stimulating these meridians unblocks and promotes circulation to address various ailments and initiate the body's restorative responses.  Rather than using the spine as a conduit to the rest of the body, acupuncture's relationship starts with the body's nervous system and endorphin response which then impacts the internal organs.

These two different forms of treatment work together as the result of a singular concept: the body wants to be healthy, and it is the complex internal network between the body's systems that enables the natural healing process to take place.  When that communication is disrupted by trauma, stress, pressure or inflammation, the result is any number of conditions and ailments. Both traditional chiropractic adjustments and acupuncture reunite the body's systems, reinitiate circulation and enable the body to heal without the use of drugs, surgery or other invasive treatments.  Dr. Don Haygood has used combinations of acupuncture and chiropractic care on conditions that range from disc problems and poor joint health, to insomnia and weakened immune system.

In addition to acupuncture and chiropractic treatments, Haygood Chiropractic & Acupuncture offers treatment options that include massage therapy, Reiki, and cryotherapy, which have helped patients of all ages and health conditions.  Dr. Don Haygood, DC is a Fellow of the Acupuncture Society of America and certified Reiki Master.  He welcomes all Texas pain relief and wellness seekers to visit his Burleson, TX practice, especially those who have been disappointed by so many other conventional pain treatment options.